He's usually known for his controversial business deals.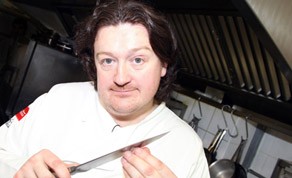 But Donegal chef Conrad Gallagher appears to be turning over a new leaf.
The Letterkenny man, who famously trained at the Killybegs Catering College, has never been busier.
He is currently running his own food business in California and loves nothing better than entertaining clients from Ireland.
The Hawthorn Heights man was back in Ireland this week for a promotional tour.
And he even plans to give something back to society.
Conrad has tweeted that last year he donated 10 days to working for charities and this year he will double his efforts to 20 days!
Perhaps Conrad is seeing the light at last.
---