ULSTER SAYS NO TO SAM – AND RECEIVES A TIPP FROM AN UNLIKELY SOURCE:
If you had laid a tidy wager even a few short weeks ago and certainly at the start of the campaign that (a) no Ulster side would feature in this year's All-Ireland semi-finals and (b) that a Tipperary team would, you could probably now jet off to Rio on the takings and have enough left over to purchase a couple of touted tickets.
For Donegal and Tyrone, the Championship is over for another year and while Mickey Harte's men had appeared to have turned a corner – only a solitary point in it at the end and the loss of the inspirational Sean Cavanagh proving pivotal against Mayo – this column has had an uneasy feeling about Rory Gallagher's team right from the start.
True, they had shown considerable improvement in the qualifier with Cork but remember this was a Cork team far removed from recent vintage.
Dublin went into Saturday's quarter-final as firm favourites but, despite the shortcomings evident in this campaign, the Donegal dressing-room would have viewed it otherwise. They would have pointed to apparent complacency in Jim Gavin's side and felt they could have taken advantage of this and other aspects of Dublin's play.
And the thing is they could, with a bit more adventure in the attacking end of the field, have pulled it off.
It had looked ominous from the throw-in when Mark Anthony McGinley was forced to come off his line to engineer a brilliant block as Diarmuid Connolly drove in for what looked a certain goal. And when the normally reliable, Paddy McBrearty, squandered a couple of openings and Philly McMahon fired the Dubs into a two point lead, we could only imagine the worst.
Two dead ball scores from Michael Murphy had Donegal back on level pegging but it wasn't long before Dublin had opened up a three point gap and subsequently a five point one as the likes of Kevin McManamon, Dean Rock, and Connolly got the measure of the Donegal rearguard.
Up to half-time, the Ulster county had worked tirelessly to cut out the threat imposed by Connolly and co. but they needed a spark to get back into it and it arrived nine minutes into the second half – a stunning move opening up the defence and Eamon McGee's imposing gallop – we will, sadly, see no more of those from the Gweedore man at least in inter-county colours – ending with Ryan McHugh palming in the goal to put three between the teams.
Now was the time for Donegal to unleash the dogs of war – even more so when Connolly headed for the touchline prematurely, a second yellow card for a high challenge on Anthony Thompson, putting the Dublin forward out of commission for the rest of the game.
The green and gold did manage to restrict the Dubs to a scoreless fifteen minutes in that second half but they were lacking in firepower at the other end when you felt that another goal might have had Dublin on the ropes. Not to be, however, and rarely likely if we're being honest – veterans Christy Toye and Colm McFadden unable to conjure up the necessary following their introductions.
Dublin substitutes, Brian Fenton and Paul Mannion, were to prove more effective, the latter finally killing off any Donegal hopes of a shot at another All-Ireland when he ghosted through a tiring defence to clinch the goal that sealed it.
It was thirteen against fifteen by the finish on the playing front – Dublin also losing Eoghan O'Gara – mixed feelings on that one down Donegal Town way given his connections there – to a straight red after a confrontation with Neil McGee.
Dublin boss, Gavin, not content with guiding his team to yet another Final, insisted afterwards that Connolly was being repeatedly targeted by opponents and expressed some measure of irony that it was his team that finished with two less on the pitch.
That may be so but one man's targeting is another man's tight marking and Donegal were well aware of the dangerman and the threat he posed.
The thing is, they have some serious scoring threats of their own in their ranks but failed to translate that advantage onto the Croke Park scoreboard.
And so it ends for another year and with it, the departure of McGee and Colm McFadden – a record breaker in terms of appearances in a Donegal shirt – from the county scene.
We may see the likes of them again in terms of playing personnel but whoever their successors may be, the county owes them both the greatest of gratitude for what they have helped Donegal achieve over the past few years.
We will revel in the memories of some of McFadden's crucial scores in a career spanning fifteen campaigns – 25 goals and 434 points in all.
But the St Michael's man firmly believes there are replacements coming through and it's time for them to take up the baton.
And Rory Gallagher? Some might suggest his time has come and gone but I believe he should be given another year to blood that young talent and see the job through – a job that was always going to be the tightest of calls given what Jim McGuinness had achieved before him.
Meanwhile, we can only watch and admire the emergence of Tipperary and the refreshing brand of football that has propelled them into an All-Ireland semi-final and the possibility of the most unlikely story of recent decades.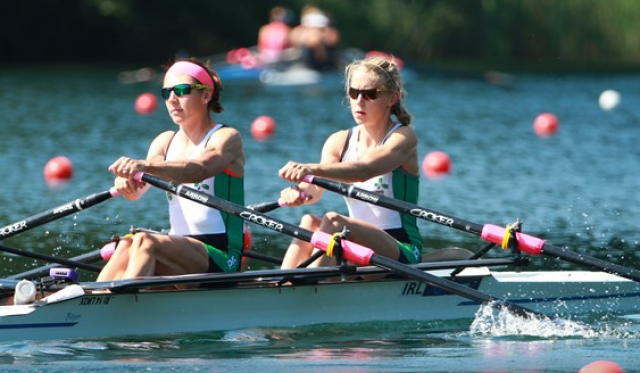 WHAT RIO STANDS FOR – ROWING IS OFF!:
They never told us what Rio stands for before the Olympics got underway but now we know. Rowing Is Off. And off again.
Had she been paddling down the Swilly in her native Letterkenny, Sinead Jennings would hardly have encountered the climatic problems that have now seen she and her rowing partner, Claire Lambe, left on the shore of the Rio lagoon for the second time since their lightweight double sculls heats were scheduled to get underway.
On Sunday, high winds forced the cancellation of all rowing events and while Monday finally brought them into the water and a place in the semi-finals of the competition, yesterday, the Brazilian weather again took hold to bring another postponement.
And so they'll try again tomorrow but what a start once they did get the green flag on Monday.
R.T.E. panellist and double Olympian rower, Neville Maxwell, who represented Ireland in the Games of Atlanta (1996) and Sydney four years later, described the Letterkenny woman as a "phenomenal athlete" and an inspiration to all. No truer description.
Her remarkable career has seen her fluctuate from international rowing to cycling and back again. And now on the pinnacle of glory in the lightweight double sculls along with her rowing partner.
The pair's performance in the opening heat on Monday saw them claim second place to book their place in today's scheduled semi-final.
To take part in the first place is a lifetime's dream for the ever likeable Donegal native and mother of three.
"The first day coming in here was just incredible. I remember I was looking down at the water for the first time, then looking up and seeing Christ the Redemmer over the skycrapers and the mountains and I thought, wow!."
The climate induced delay was, she admitted, a "little bit annoying" but once they got out on the water in the lagoon on Monday, it was all systems go. And go the Irish duo did – straight into the semi-finals.
Unfortunately that "little bit annoying" weather has put paid to those ambitions for today but there's always tomorrow when half of Hawthorn Heights and the locality will be gathered around their televisions and radios and social media outlets to find out if the impossible could happen and our lightweight sculls partnership could make it through to the final. Winds permitting.
Meanwhile, it's been Synchronised TV Watching in this neck of the woods and I've managed the perfect landing into the leaba in a time of – well, anytime between midnight and four in the morning for the past few nights.
And while all Donegal eyes will be trained on the Rio lagoon tomorrow – we hope – there are still the trio of Mark English, Chloe Magee and Brendan Boyce to keep local interest retained over the coming days and week.
While medals are still some way off for Irish competitors at the 2016 Games there have been some decent performances both in the swimming pool and in the boxing ring even though Paddy Barnes and David Oliver Joyce have both been punched out of contention.
But at least they entered the ring without a supplement in sight.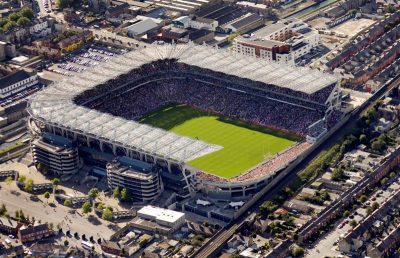 OVER THE HILL:
Here's something that still, all these years on, gets me rattled. So much talk about the Hill and the undoubted atmosphere created by Dublin supporters when it's in full throttle. Almost a sixteenth man, some might say.
And that's the point. Here we have an entire side of Croke Park packed by fans of one team – with little exceptions apart from the odd straggler in opposition colours – and giving their all for the cause. And every other team who plays the Dubs at H.Q. forced to share ground space with rival supporters including large contingents of 'home' fans.
I don't see the justice in that. Don't see why one county team is allowed to monopolise one section of the ground to the exclusion of all others.
Croke Park is not Dublin's ground – it belongs to the G.A.A. family as a whole and consequently should be open to every county's supporters on all sides of the venue.
Sure, it's a wonderful sight to see the Hill drowned in blue on big match day but green and gold, red and white, and orange and saffron would, and should, fit just as equally – and equally is the word – on the railway end.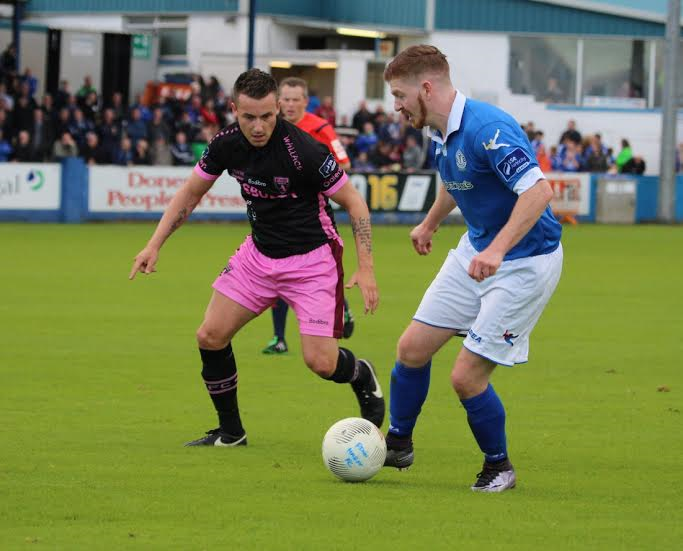 ANOTHER HICCUP IN HARPS SEASON:
Unbeaten they may be to date against their fierce derby rivals this season but Finn Harps go into this weekend's match on the back – and they've been on this back before in the current campaign – of three successive defeats.
Those losses came against teams occupying lower places in the table which makes them all the more frustrating. Unlike the games against Bray and Wexford, Ollie Horgan's team did create chances against Bohemians and could, should, have come away from Dalymount Park with at least a share of the points.
Not to be, however, and the only saving grace for them is the fact that the Youths have been unable to capitalise on their win in Ballybofey at the end of July, losing subsequent home fixtures against St. Patrick's Athletic and Sligo Rovers, while Longford Town remain rooted to the bottom and now look certs for the automatic drop.
But the alarming thing for Harps is not alone those three losses on the bounce but the fact that they didn't manage a goal in any of the games. And this despite the hopes generated by the arrival of Ruairi Keating – the man we envisaged would add the necessary punch where it mattered.
He has yet to find his mark and as a result Harps have struggled to add to the seventeen goals netted so far this season.
On the last occasion they entered a run of three defeats and no goals in the 'For' column, the side recovered to go on a four game unbeaten run – scoring six goals and conceding none in the last three of those games.
They'll require something equally positive in the weeks ahead, starting with Friday night's game against Derry City, but they'll be missing one of the most influential players on the team, Damian McNulty, who looks as if he's going to be sidelined for a few more weeks yet with injury.
City come to Finn Park in third spot but with Shamrock Rovers – visitors to Ballybofey on Friday night week – breathing heavily down their necks and just three points behind.
Under the circumstances, a point for Harps would be a decent result but with a goal or two thrown in to get them back on target in every sense.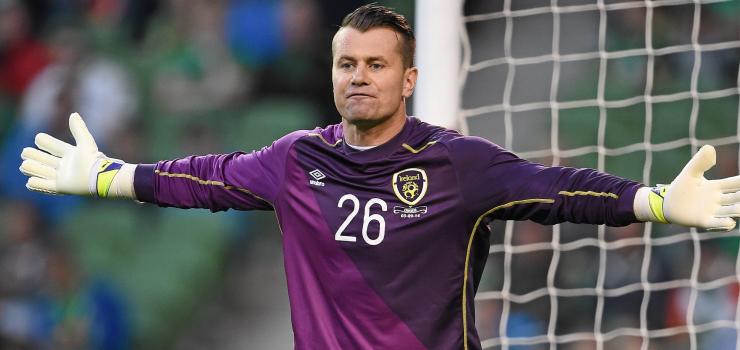 SHAY SHEDS HIS INTERNATIONAL GLOVES
The time is right, insists Shay Given. Not the first occasion he has announced his retirement from international football but this time the gloves will be hung up for good and there'll be no going back.
But what a career he forged out for himself in twenty years wearing the Ireland goalkeeping jersey. "To play 134 times for my country was beyond my wildest dreams," the affable Lifford man declared last week.
I just happened to come upon his interview with Marty Morrissey on the Ryan Tubridy show on R.T.E. radio and the one thing that kept coming across was Given's humility.
He recalled his days playing with Lifford and with St. Columba's College and playing with his brothers in the front garden of their home and while the dreams of every young boy were evident, at the back of his humble mind he felt there was very little chance of a full-time career in football.
Until an F.A.I. Junior Cup semi-final outing for Lifford Celtic after which the Celtic from Glasgow came a-calling and that career took off though not, as it happened with the Scottish giants, and not until after a spell of homesickness gripped the young lad from Donegal.
"The first year was extremely tough," he told Marty. Unsettled until he moved into a digs with Derryman, Nigel Melly, and the buzz began to take hold. Shay Given had arrived on the big stage and the big stage welcomed him with open arms.
He has excelled between the posts for every club he has line out with whether it has been on transfer or on loan – Sunderland, Newcastle United, Manchester City, Middlesbrough, Blackburn Rovers, Swindon Town, Aston Villa and his current club, Stoke City.
And when he got the call from Mick McCarthy to launch his international career following in the glove prints of his hero, Packie Bonner, there was more to come. Outstanding performances that won his country many a point and helped get through to European and World Cup Finals even if, ironically, one of the abiding images we will have of Given is that one of him chasing down the referee in Paris and furiously tapping his hands as he attempted to get the match official to rule out that infamous French goal – courtesy of Thierry Henry's blatant double handball in the build-up to it – that deprived Ireland of another appearance at a major tournament.
Despite all his success in English football and on the world stage, Given has remained that humble personality of old.
"You never lost your Donegal accent?," the R.T.E. sports presenter and Tubridy stand-in reminded him.
"I'm very proud of it," said Shay. And his county, and country, equally so of him.
Funnlly enough, Marty's next guests on the radio show were singer/songwriter, Phil Coulter, and his son, Ryan, who is the current goalkeeper with Longford Town.
"Shay was an absolute hero of mine," the younger Coulter declared. "He's a role model in the way he conducts himself. "
Couldn't agree more.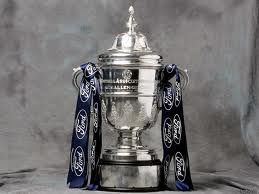 DUNDALK TRIUMPH BUT KERR GETS THE BOOT IN ON THE F.A.I.
Not the only reference to an Irish soccer success story in the Coulter interview, it should be added. "The most amazing match I've ever been at," Ryan recalled.
What? A World Cup game? A European Championship encounter? None of the above. For the goalkeeping Coulter was referring to Dundalk's heroics in that 3-0 win last week over BATE Borisov in the Champions League, a game he attended in the company of his father.
A great boost, obviously, not just for Dundalk, but for the League as a whole and if Stephen Kenny's side come through the play-off tie against Legia Warsaw next week – and that's a big ask and task – it will rank as the greatest achievement by any Irish side and that includes internationals.
Sadly, it took six days after the win over BATE for R.T.E. to relay what they might have liked to call extended highlights – Monday night's 'Soccer Republic' show featuring the game. Why there could not have at least been highlights on the Tuesday night in question is something only the authorities that be in the national broadcaster can tell us.
Better late than never some might say – but only some – with the news that R.T.E. WILL be covering Dundalk's game against Legia Warsaw live from the Aviva Stadium next Wednesday night.
'Soccer Republic', meanwhile, normally a bastion of predictable utterings from the panel – except from Sligo born Alan Cawley who is never short of being entertaining or provocative – featured a whole bit of a barney when the F.A.I.'s Director of Communications, Fran Gavin, came on towards the end of the show to explain the authority's Strategic Planning initiative which will see 5.000 euro being presented to each and every League of Ireland club.
Both Derry City and St. Patrick's Athletic have already rejected the grant – insisting that the F.A.I. had utterly failed in its responsibility to the domestic game.
It led to a bitter exchange between Brian Kerr and Gavin on the programme with the former Ireland and St. Pat's manager labelling the initiative as a "load of bunkum". Both Kerr and fellow panellist on the night, Stu Byrne, were quick to counter the points put across by Gavin, referring to the "frustration" felt by clubs in the league at the lack of support they receive and the outdated – some indeed were never in date – facilities at many grounds.
I whole-heartedly agree with them and with the stance taken by Derry and Pat's. Finn Harps should have followed a similar line of rejection as indeed should all of the L.O.I. clubs.
"They should have given 100,000 euro to each club, not to twenty clubs," Kerr insisted.
An unlikely scenario and one, it has to be admitted, that could only have come about if the F.A.I. were assured that every single club was going to spend it in the right way with proper procedures and plans in place to make sure this was the case.
The success on the European stage has resulted in much interruption to the league programme with Harps themselves having fallen victim to going over a month without a home game and the likes of Galway United having to attempt to survive a full eight weeks without a fixture at Eamonn Deacy Park.
A comparatively paltry 5,000 euro wasn't going to compensate for that in the short schemes of things never mind the long term strategy as pitched in the F.A.I.'s plan.
GOLD BRITS?
'BRITISH GOLDS YOU CAN BANK ON', screamed the headline across two pages of last Thursday's edition of the London 'Times'.
The accompanying article featured a listing of twenty sporting certs in a variety of fields – all of them seemingly set to strike gold in Rio.
And, yes, there was Adam Peaty bringing home the ultimate medal in the 100m breaststroke in the early hours of Monday morning (Irish time).
Only problem was a handful of other British competitors failed to live up to their star billing in the 'Times'.
First not on to the podium, Tour de France winner, Chris Froome, finishing three minutes behind Greg Van Avermaet in the opening event of the 2016 Olympics, the men's cycling road race, and not even featuring in the medals.
Next up, Lizzie Armitstead, in the women's equivalent. The dark cloud of controversy hung over the British cyclist even before she took to the saddle, the world and Commonwealth champion having been cleared to compete in Rio despite missing no less than three doping tests in a twelve month period.
But she too became of a victim of the 'Times' prediction game – finishing fifth and again losing out in the medal stakes.
On Monday, the Brits pairing of Tom Daley and Daniel Goodfellow – two more participants confidently assured of gold in the 'Times' – did at least secure a medal in the synchronised diving. Not gold, however, the duo having had to be content with bronze though it didn't stop the British contingent celebrating as if it had been gold.
And so it went on. The British men finishing fourth in the gymnastics team final on Monday, after being tipped for golden glory and no doubt others to follow suit in the coming days.
Still, ultimately. they're going to claim a lot more medals than we will.
PHILIP AND LIZZIE GET THEIR SPOKE IN!
Not too often 'OK' magazine gets a mention in these parts – actually a first to be honest – but then it's not too often a Donegal sporting personality features within the pages of the celebrity publication.
It'll be leaping off the shelves in Letterkenny this week as the locals catch up on the wedding plans of local cyclist, Philip Deignan, who features alongside his bride-to-be, the British cycling star, Lizzie Armistead.
The couple, pictured on the front cover of the latest edition, got engaged last year and are now, apparently, planning the cycle down the aisle as soon as the little matter of the Olympics is out of the way.
Well, not quite a cycle as Philip's fiancé insisted: "Anybody who brings anything cycle related will be turned away. There'll be strictly no cycling theme at the wedding."
So there you have it. If you happen to be on the guest list, the only gear you'll be permitted is the one you're wearing so you can put the brakes on that visit to North West Cycles, LK Bikes or Halfords to pick up the latest snazzy skinsuit.
Tags: