PGA PRO Wesley Ramsay has officially launched the Ballyraine National School Golf Classic, to be held this Saturday. 
Teams will be 'Teeing off for Education' at Letterkenny Golf Club on Saturday 19th May.
Teachers and students attended the launch, where Ramsay unveiled a new plaque for the occasion.
This weekend's competition promises to be an exciting event, with major prizes for winning teams.
To enter, contact Letterkenny Golf Club at 0749121150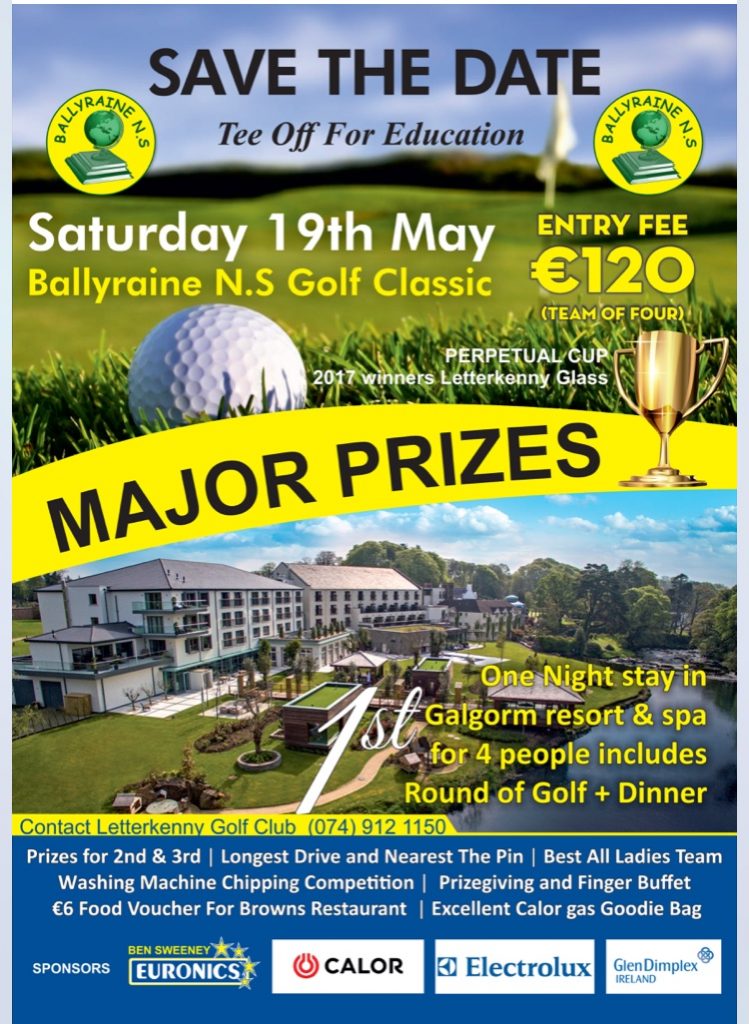 Tags: