CUMANN Gailf Chloich Cheann Fhaola re-opened last Monday much to the delight of members.
Everyone was just delighted to get back out and enjoy the golf course, fresh air and to exercise. The club's 2021 Membership drive is going very well and are welcoming new members all the time. All information is on the club website.
Cuireann Cumann Gailf Chloich Cheannfhaola fáilte roimh bhaill úra – fir, mná agus daoine óga. Tá na táillí bliantiúla iontach réasúnta.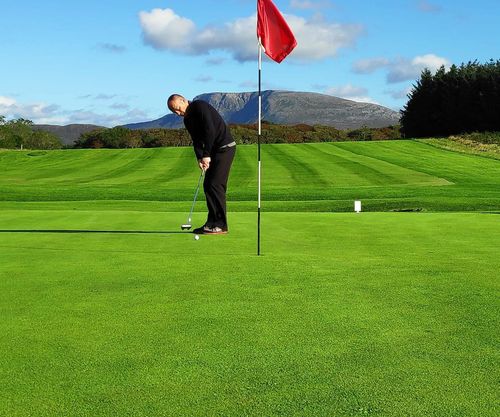 Tá plásóga den scoith ar an chúrsa, bainfidh tú sult agus sásamh as é a imirt agus cuirfear fáilte mhór romhat.
Walk, enjoy the fresh air, fantastic scenery and meet new friends.
Golf lessons for beginners available later in summer after restrictions ease.
Additional benefits to membership include access to the clubnet app, access to a private WhatsApp messaging service and much more. Tel: 074 9165416 Email: cloughaneelygolfclub@gmail.com