Tues 18th July Ladies 18 – Hole Stableford
1st Pauline Smyth (28) 39 pts
2nd Heather Hamilton (22) 38 pts BOT
3rd Gerarda Arnold (29) 38 pts
Front 9 Paula Sweet (44) 19 pts BOT
Back 9 Diane Dick (24) 21 pts BOT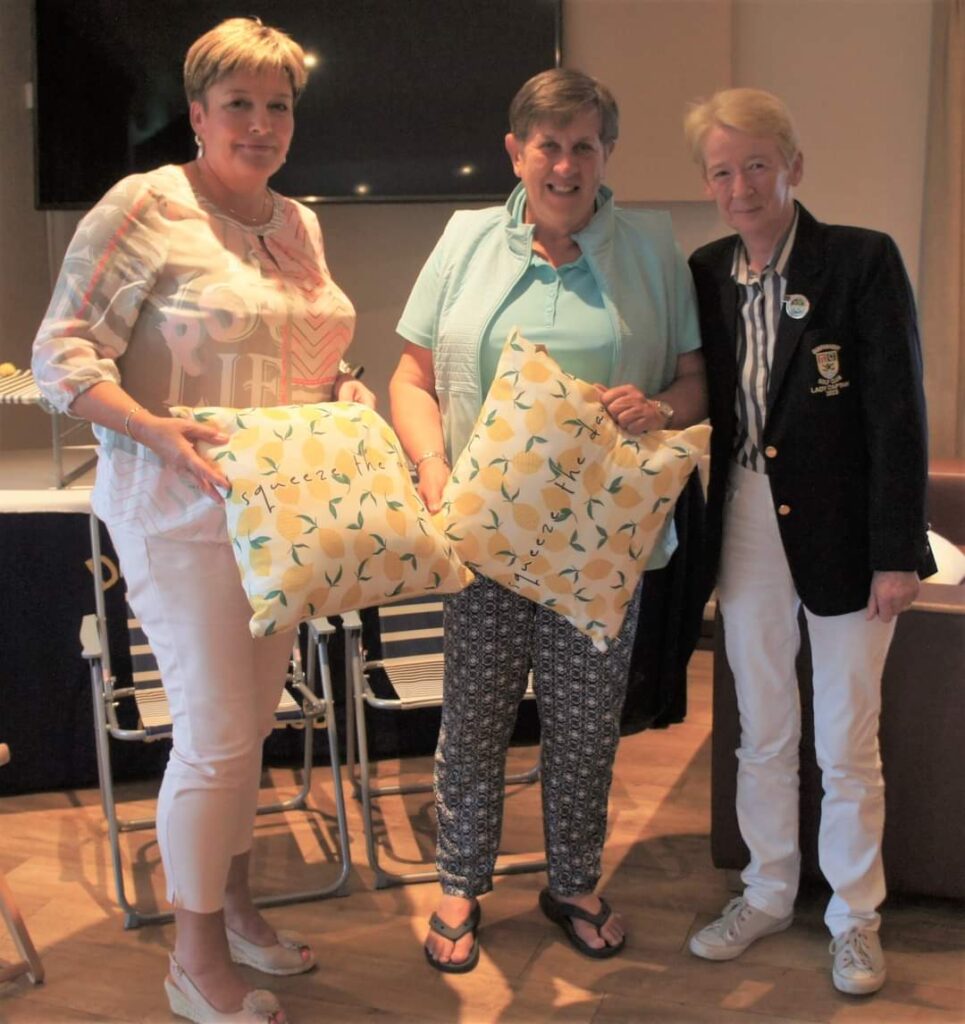 Open Week
Thurs 20th July Ladies 18 – Hole Open Stableford, Kindly sponsored by W & J Chambers. This was our first ladies open week competition and always a popular competition due to the stylish eye of Cheryl Chambers and her array of much coveted prizes on offer. There were over sixty ladies entered on what turned out to be a very pleasant day for golf. We are hoping the sunny weather will make an appearance soon so the lucky prize-winners can get to try out their prizes.
1st Cheryl Chambers (Sponsor) (20) 40pts
2nd Amanda Witherow (24) 39pts
Gross Jan Lindsay – Rockmount (09) 30 Gross pts BOT
3rd Barbara Eakin (17) 38pts BOT
Front 9 Theresa Farrell (22) 22pts BOT
Back 9 Linda Black – Killymoon (44) 19pts BOT
Visitor Cecilia Doran – Letterkenny (29) 36pts BOT
Nearest Pin Natalie Cummings (12ft)
Longest Drive Kerry Eakin
Twos:
Vivienne Houston – Royal Portrush 9th
Jan Lindsay – Rockmount 9th
Rosemary McCrea – Rockmount 9th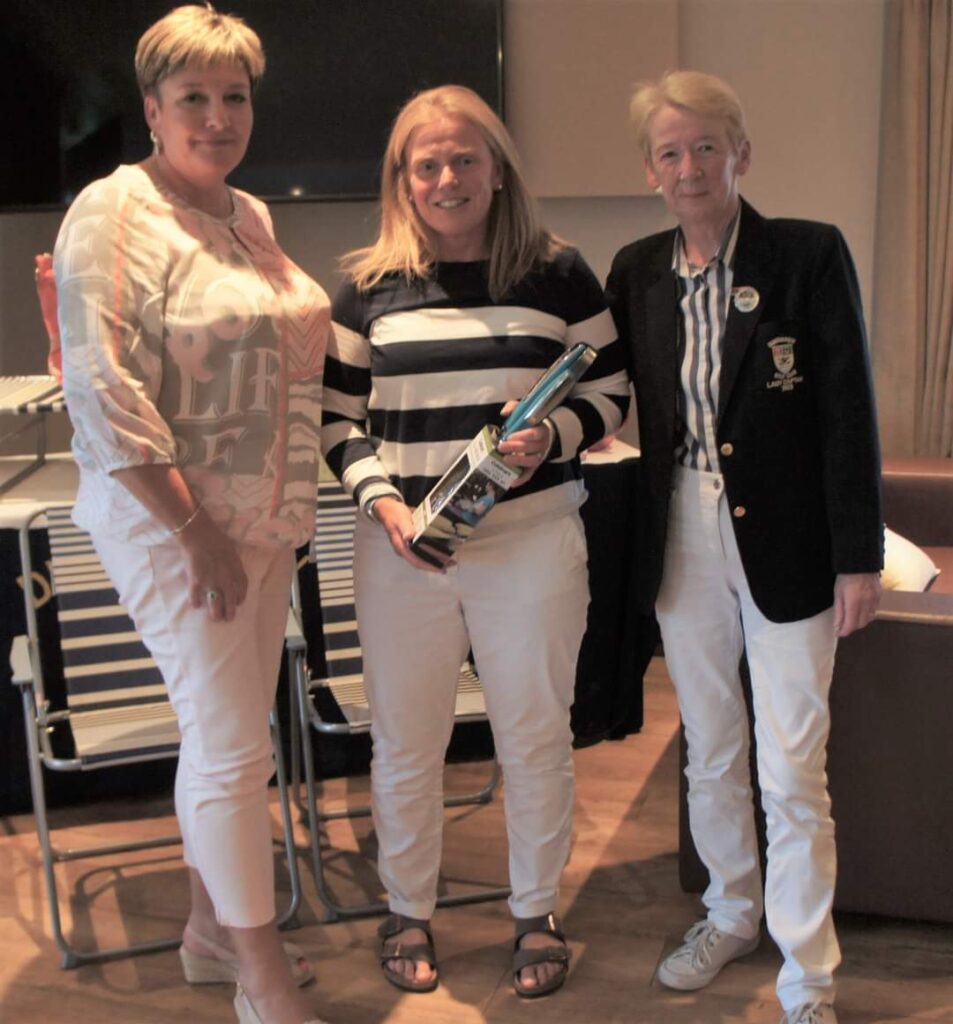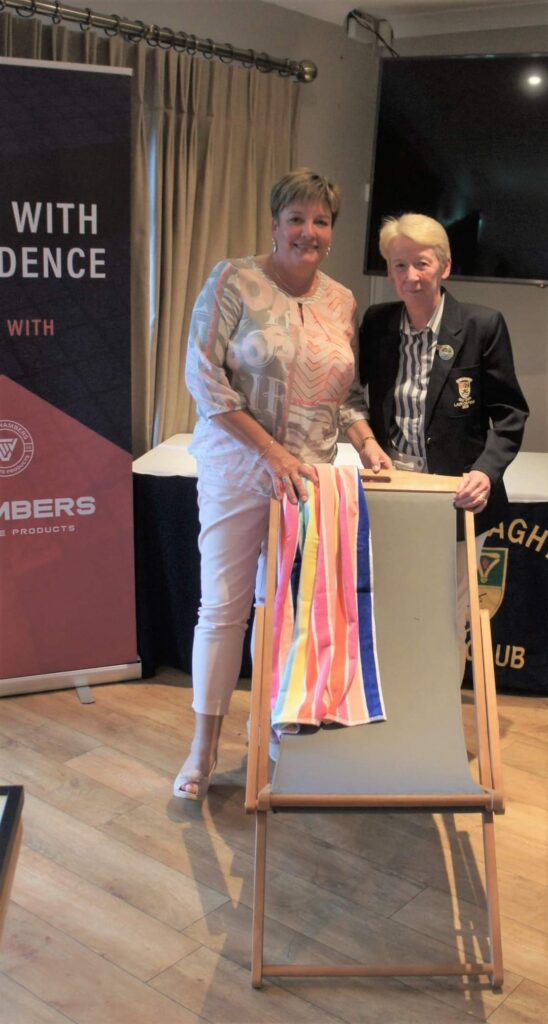 Saturday 22nd July Ladies 18-Hole Open Single Stroke
This event was kindly sponsored by Jimmy Gallagher PGA. The weather conditions were not favourable with extremely wet conditions for a July Saturday. The hardy souls who ventured out to play a stroke format thoroughly deserve their winners prizes.
1st Pamela Carletonn (20) 72 Nett BOT
2nd Holly Fitzpatrick (31) 72 Nett
Visitor prize Eithne McIIroy – Dunmurray (13) 75 Nett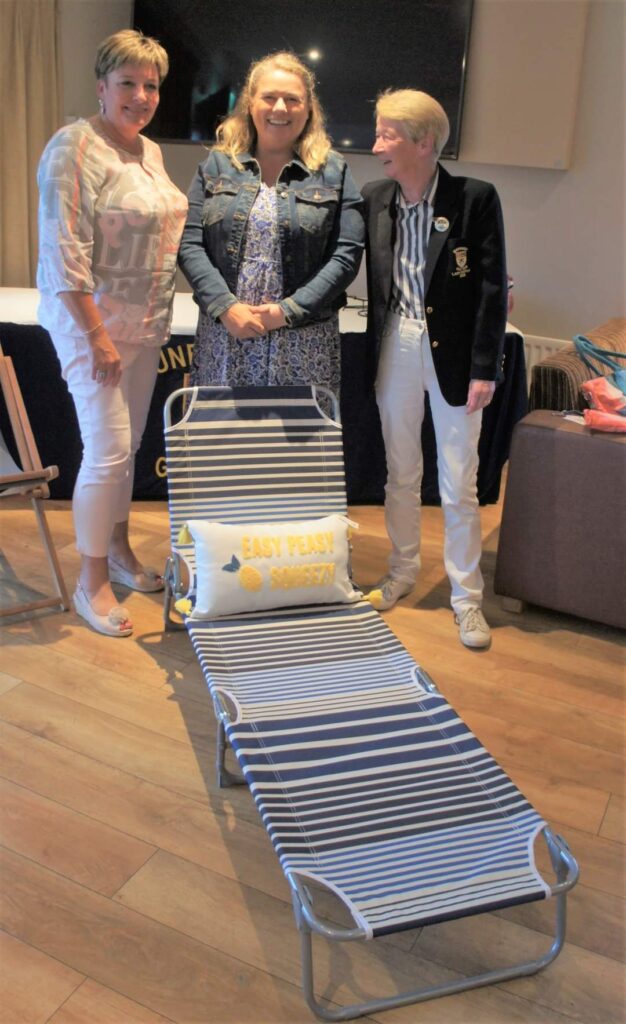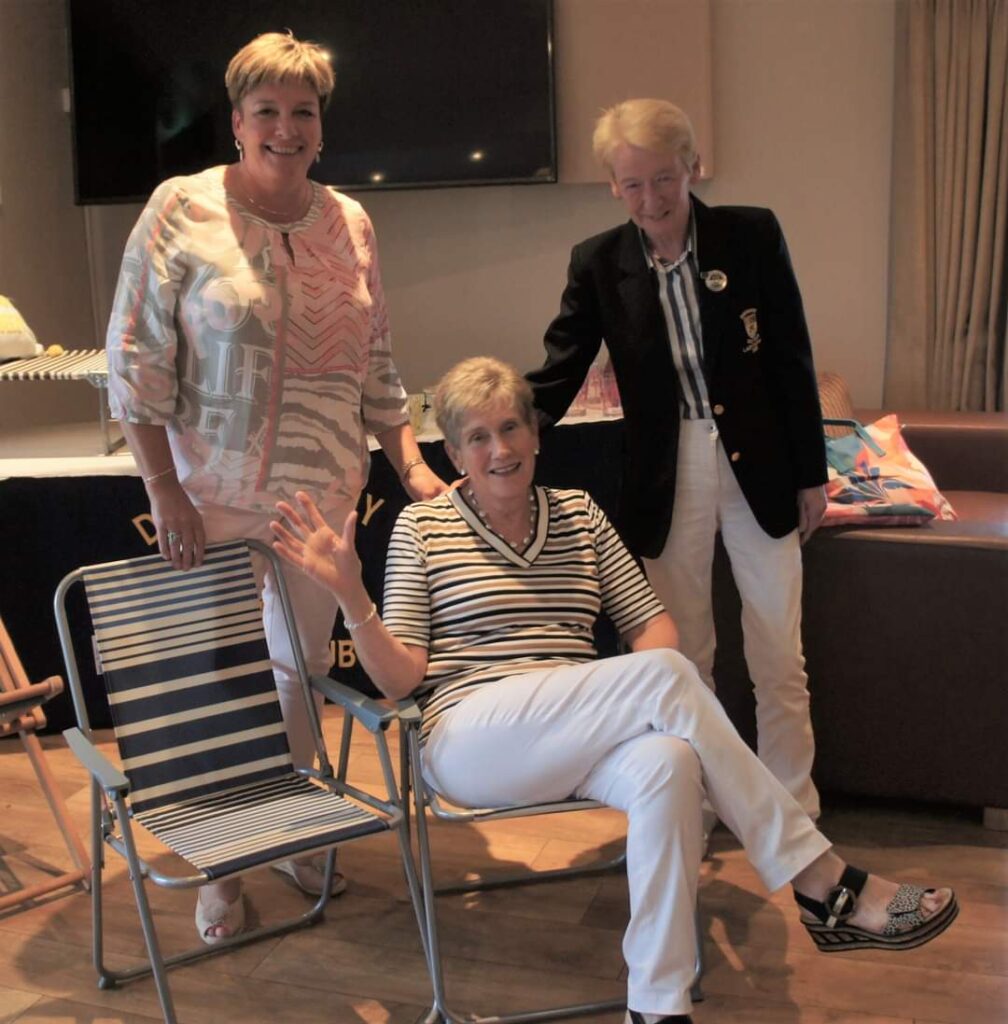 There are two more ladies competitions to be played as part of open week on Tuesday 25th and Friday 28th of July.
Next Tuesday 1st of August will see our lady members competing in the Lady Captain Siobhan Bogues shoot out. Always a fun and competitive event and we look forward to supporting Siobhan on Tuesday and on her upcoming Lady Captains day which will now be held on Friday 11th of August.