Monthly Archives:
March 2011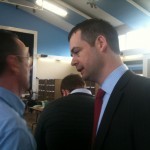 Speaking in the Dáil after the Minister for Finance announced that there is to be a further €24 billion pumped into the defunct banking system Sinn Féin Finance Spokesperson Pearse Doherty has said that it is the ordinary people who are suffering for the failings of...more
THE incredible losses being suffered by all our banks will have a huge effect on every single person in Donegal. Donegaldaily.com has been given access to the full report. You can read it by clicking...more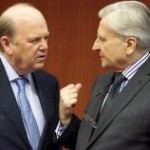 SMALLER bank branches will close, some banks will disappear altogether and up to 300 jobs will be lost in Donegal as a result of the banking crisis, donegaldaily.com has learned. The Government is to publish crucial stress tests on the Irish banks later today, and the full...more
The Central Bank has this evening published stress tests on the Irish banks showing that an astonishing €24bn will be needed to be put into the banks to help them cope with potential losses. The main points of the report in the past few minutes gives a break down of how...more
IT'S another week of hot new releases at Century Cinemas in Letterkenny this week.
Mark Doherty and the gang ensure the best in entertainment with something for all the family on the eight screens.
more
THE GOVERNMENT must act in the interests of the people and not the banks, Donegal South West TD Pearse Doherty said today. Speaking in Dublin in advance of the stress tests results, Sinn Féin Spokesperson for Finance set out his party's position.   He said: "Already...more
A COUNTY councillor claimed today that the true cost of unpaid rates to Donegal County Council is an astonishing €13M - half of the annual rates bill. Cllr Ian McGarvey said his own estimates included assessments of unpaid bills from 2009 and 2010. He said the rate...more
AN arsonist who torched the home of a neighbour from hell after "continuous and extreme provocation" escaped jail yesterday. The Irish Independent reports todat that instead, Reginald Greene (21) was ordered by a Circuit Court judge to carry out 240 hours of community...more
PREMISES IN Letterkenny are amongst empty properties for which the IDA is spending more than €3.57 million a year on rent, the organisation has admitted. In fact half of all properties leased by the taxpyaer-funded state organisation are vacant. The most expensive...more